Application Deadline:
December 15, 2023
---
Interview Dates:
January 8, 10, & 15, 2024
---
Phase I Match Day:
February 16, 2024
---
Phase II Match Day:
March 20, 2024
---
Program Start Date:
August 19, 2024
---
Contacting SH-PIC:
Questions regarding the application or interview process may be directed to the SH-PIC Program Directors:
Dr. Jeffrey Leichter,
Jeffrey.Leichter@sanfordhealth.org
Dr. Jon Ulven,
Jon.Ulven@sanfordhealth.org
Questions can also be directed to the SH-PIC Program Administrator, Shelly McCann, Shelly.McCann@SanfordHealth.org
Consortium Faculty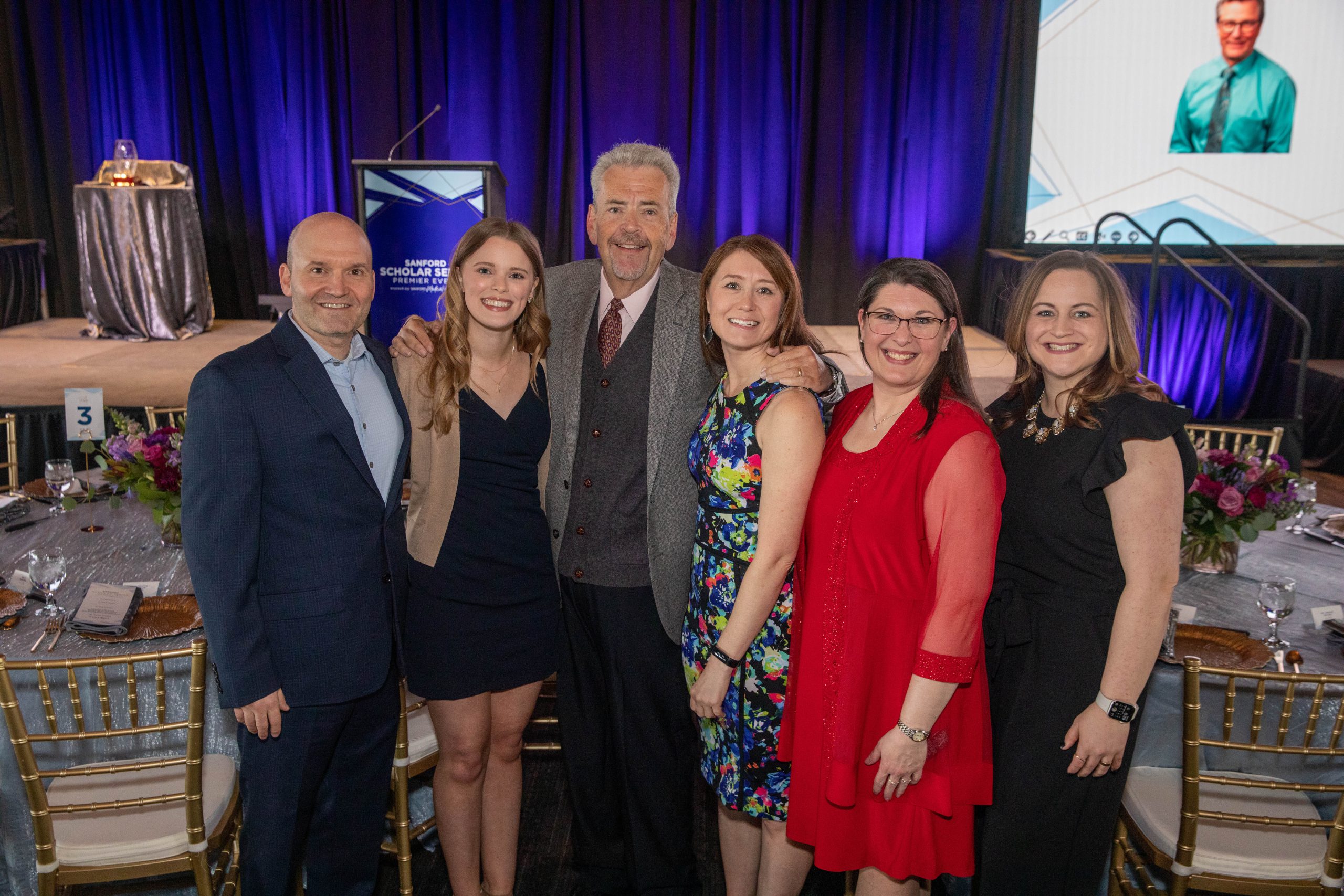 ---
Click on name to view full bio. 
Training Administration
Dr. Jeffrey Leichter
---
Jeff Leichter PhD, L.P, has been a licensed clinical psychologist since 1988 and has worked for Sanford Health since 1990. After completing his Ph.D. in Los Angeles, CA. he completed a two year post-doctoral fellowship in clinical health psychology at Michigan State University. Most of his clinical practice was spent working as an integrated psychologist in the Sanford Detroit Lakes, MN primary care clinic.
In 2018 he was appointed as the Lead Administrator for Behavioral Health Integration within Sanford Enterprise Clinic Services. In this current role, he oversees the integration of behavioral health and primary care for the Sanford enterprise.
Dr. Leichter is a member of the American Psychological Association, Minnesota Psychological Association, Arizona Psychological Association, and the Collaborative Family HealthCare Association and holds a credential as a health service psychologist from the National Register of Health Service Psychologists. He was formerly appointed by Governors Pawlenty and Dayton to serve on the Minnesota Board of Psychologist Examiners from 2010-2018. He served as Chair of the Board from 2014-16.  He is licensed to practice psychology in Minnesota, North Dakota, Arizona, and Michigan.
He has presented at over 45 state, regional, and national conferences on topics related to rural psychology, ethics, integrated behavioral health care, and the training of psychologists for medical settings.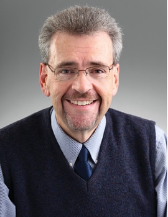 Dr. Jon Ulven
---
Jon Ulven, PhD, L.P, has been a licensed clinical psychologist since 2003 and has worked for Sanford Health since 2004. He is licensed to practice psychology in Minnesota and North Dakota. Dr. Ulven completed his Ph.D. in Counseling Psychology at the University of Kansas in 2001. He obtained his post-doctoral training as part of an assistant professional position at St. Cloud State University from 2001 to 2004.
At Sanford Health, Dr. Ulven is the department chair of Adult Psychology in the Fargo-Moorhead community since 2008. He provides individual outpatient psychotherapy, as well as consult liaison coverage in the hospital. He is competent in various applications of CBT, motivational interviewing, acceptance and commitment therapy, as well as Cognitive Processing Therapy for PTSD and Written Exposure Therapy for PTSD. During his tenure at Sanford Health, he has been the primary supervisor for 9 psychology residents. For the past 12+ years he has delivered psychological services to clinicians who are showing signs of burnout through the internal Clinician Assistance Program. Dr. Ulven is currently the first psychologist to serve on the Physician Executive Council at Sanford Health. Since 2021, Dr. Ulven is the lead clinician on a SAMHSA granted effort to provide resources and support to healthcare workers in the state of ND who have experienced increased stress due to the pandemic.
Dr. Ulven is a clinical assistant professor of clinical neuroscience with the University of North Dakota since 2007. He routinely works with Family Medicine, Psychiatry, and Internal Medicine residents through education/training and facilitating a wellbeing support group. Throughout the Fargo Moorhead community and state of ND, Dr. Ulven has been an invited speaker for numerous mental health topics (e.g., suicide prevention, integration of behavioral health and primary care, cognitive processing therapy, motivational interviewing, pain management, coping with the effects of the pandemic). He was formerly appointed by Governor Jack Dalrymple to serve on the North Dakota Board of Psychologist Examiners from 2016-2018.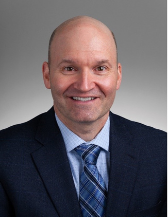 Shelly McCann
---
Shelly McCann is a Graduate Medical Education Administrator for the Pre-Doctoral Internship Program and Sanford Health. Previously she has worked in student services coordinating clinical experiences at Sanford Health. She holds a bachelor's degree in Health Service Administration from Minnesota State University Moorhead and is currently working towards her master's in healthcare administration (MHA) and resides in Fargo, ND.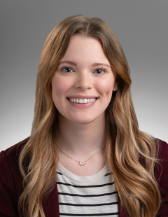 Training Committee Members
Dr. Samantha Beauchman
---
Dr. Samantha Beauchman is a licensed clinical psychologist within the Sanford Enterprise. She graduated from the University of North Dakota's Indians into Psychology Doctoral Education (INPSYDE) Program which trains culturally competent Native American psychologists. Her training and practice has been primarily in rural primary care and community mental health settings throughout MN, ND and KS. She works with adolescents, adults and older adults with a wide array of presenting issues and provides basic assessment needs. She also serves on the Training and Advisory Committee for the APA Minority Fellowship Program providing mentorship to psychology graduate students. Dr. Beauchman is married and has 3 children. She grew up on the Turtle Mountain Reservation in northern ND, she visits there regularly to see family. She enjoys spending time with her family and friends, crafting, attending cultural events and being in nature.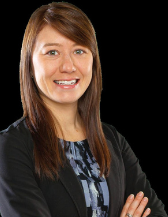 Dr. Elizabeth Evenson
---
Dr. Elizabeth Evenson is a licensed clinical psychologist within the Sanford Enterprise. She completed her terminal master's degree at the University of Oklahoma in Educational Psychology: Community Counseling. After working for a few years in the mental health field, she obtained her doctorate in clinical psychology through Capella University. Dr. Evenson has worked in a variety of mental health settings as a provider and a director. She is a board approved supervisor for the Minnesota Board of Behavioral Health and Therapy. Her therapy modalities are Cognitive Behavioral Therapy, Dialectical Behavioral Therapy, Prolonged Exposure, Motivational Interviewing, and Solution Focused Brief Therapy.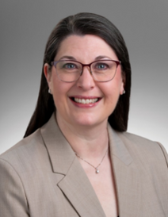 Dr. Nicola Herting
---
Nicola Herting, Ph.D. is a Licensed Clinical Psychologist who specializes in working with children and families impacted by trauma. Dr. Herting received her MA and Ph.D. in Clinical Psychology from University of North Dakota in Grand Forks, ND and completed her predoctoral internship at VCU Health System in Richmond, VA. Dr. Herting devoted her post-doctoral training to the area of child abuse and maltreatment at the Child Advocacy Center at CHKD in Norfolk, VA. Dr. Herting is the Clinical Director of the Sanford Traumatic Stress Treatment Center and the Sanford Treatment Collaborative for Traumatized Youth (TCTY). Dr. Herting has experience in providing evidence-based treatment and psychological assessments for children and their families in a variety of settings including integrated medical and behavioral health centers, inpatient pediatrics, acute child and adolescent inpatient unit, and community mental health centers.
Dr. Herting is trained and certified in various evidence-based therapies including Trauma-Focused Cognitive Behavioral Therapy, Cognitive Processing Therapy, Child and Family Traumatic Stress Intervention, Problematic Sexual Behavior Cognitive Behavioral Therapy, and Alternatives for Families Cognitive Behavioral Therapy. Dr. Herting is passionate about reducing barriers and increasing access to evidence-based, trauma-focused treatment for traditionally underserved populations, specifically rural populations and racial/ethnic minorities. Dr. Herting is committed to training clinicians in trauma-informed care and is involved in several statewide evidence-based trauma treatment and screening implementation initiatives in North Dakota and trains nationally on delivering trauma-focused treatment over telehealth.